The great Zen Master Dogen said if you are going to build a temple, build it to last for a thousand years!
This has always been our intention and now we have the chance to purchase a 6,300 sq ft church in a central San Diego location that will allow us to secure a long lasting future for The Dharma Bum Temple.
In 108 days we raised $498,777 from 1,123 amazing donors! We opened the new Dharma Bum Temple on April 15th and we are grateful for all your support. Donations are still sincerely appreciated to help us with monthly expenses. Donate Today!
This new location will allow us to host up to 300 people at one time and include 3 meditation zendos for small and large groups. Anyone who's been to the current temple knows that room is in short supply. We will be able to host multiple classes simultaneously and provide a safe and comfortable environment to expand the Dharma Bum Kids Program, the Dharma Bum Life Program, Meditation classes and more. The available property is the old Swedenborg Church in University Heights, located at 4144 Campus Avenue.
Another blessing:
The parking lot across the street has 100 spaces! With more parking just one block away. The new location will also have residential facilities for people to live together in community.
With your help, we aim to create a more vibrant Dharma Bum Temple!
Six years ago The Dharma Bums created a second sangha in the back storeroom of Buddha for You. We feel it's time to consolidate resources by combining the two communities and classes under one roof, made easier as this new location is relatively equidistant to the current temple and Buddha For You. As we feel it be important for future growth to own the property as opposed to pay rent, as we do currently. When donating, remember the Dharma Bum Temple is a 501(c)3 NPO and all donations are tax-deductible.
Let's come together as a community...
Help us secure the future of The Dharma Bum Temple for many generations to come!
Donate Today!
Prefer sending a check? Mail to: Dharma Bum Temple, 541 2nd Ave. Suite A San Diego, CA 92101
History and Future
Nearly ten years ago a few of us had a vision of sharing Buddhism here in San Diego and The Dharma Bum Temple was born. All we wanted to do was create a safe and comfortable place to build a community. I believe we have far exceeded any expectations we may have had at that time. Our intention was pure and our practice came from nothing but the love in our hearts.
As the community grew, we talked about finding a larger place to call home so we could touch more people's lives. Most important in finding a new home was that the values and principals we hold to now do not change. 2,500 years ago the Buddha shared the Dharma without charge and this is a tradition that we deeply respect and practice. The Dharma Bum Temple does not charge for any classes and moving into a new location this would not change!
Let's come together as a community...
Help us secure the future of The Dharma Bum Temple for many generations to come!
Donate Today!
We've raised $498,777 in 108 days! Thank You to our 1,123 donors from the community!
May all sentient beings have the opportunity to hear, learn and practice Buddha Dharma.
May Buddhism help all beings realize their full potential and be liberated.
May this project become a reality!
The Dharma Bum Temple offers Introduction to Buddhism and Meditation Classes, Dharma Talks, Homeless Outreach, Prison Outreach, Kids & Teens Programs, Dharma Bum Life Program, Visiting Monks, Nuns & Buddhist Scholars, Silent Retreats, Residential Retreats, Morning Meditation, Meditation Classes in Spanish, Recovery Programs for Overcoming Addictions, Co-Ed Buddhist Fraternity, College Meditation Groups, 1 on 1 Practice Support with Ordained Teacher and More.
ALL FOR FREE!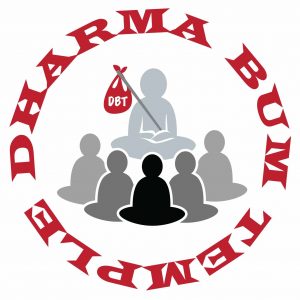 Dharma Bum Temple is a 501(c)3 Non-Profit Organization
All Donations are Tax-Deductible
Federal Tax ID # 27-1128167